I decided to take a small break from Wedding Wednesday to talk about my most favorite time of the year, Halloween! Here's a compilation of my costumes over the years.
Geisha - I didn't make the Kimono, but I did my own hair!
Romans - it was a last minute idea. I threw this together in a few hours with 2 bedsheets.
Peacock- My second most favorite costume. (my friend was Big Bird)
Here's a view of the back.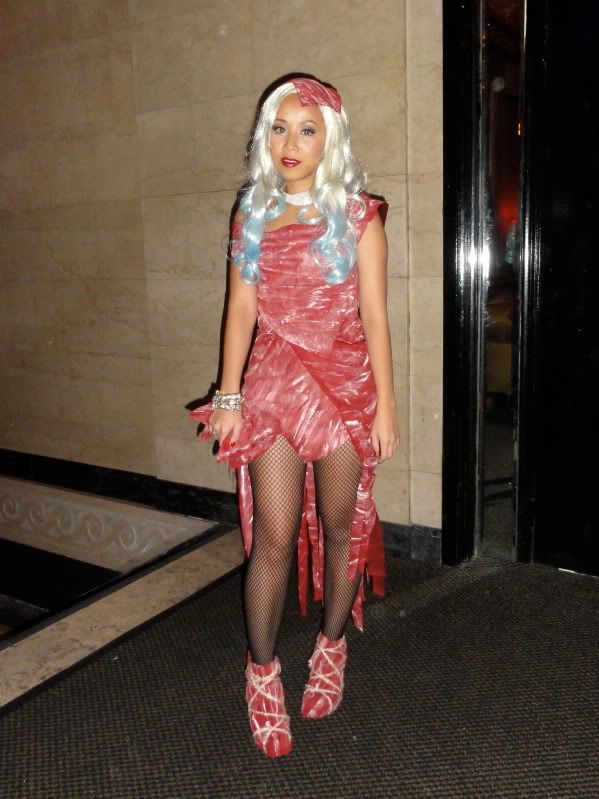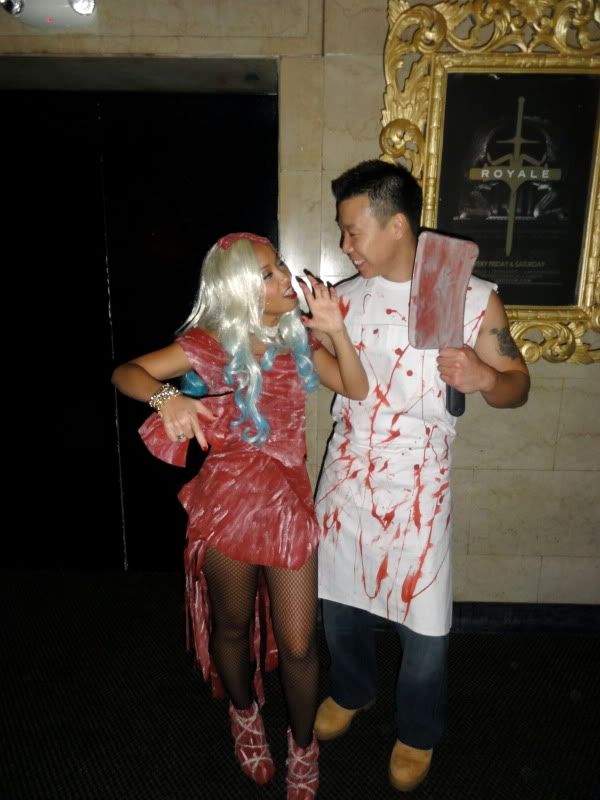 Lady Gaga in the meat dress (and Darren as a butcher) - hands down my most favorite.