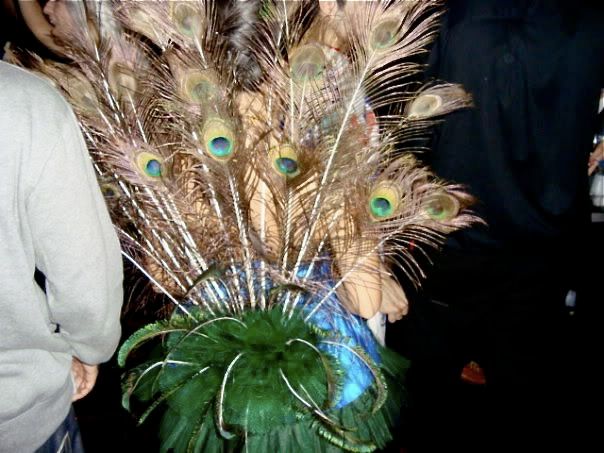 Without a doubt, Halloween is one of my favorite holidays. Every year by August I start brainstorming for ideas and finish the construction by September. Last year I went as a peacock, with the bf as the Jolly Green Giant and the bff as Big Bird, all of which were made by me! This year, I'm off to such a late start, didn't know what to do till about 3 weeks ago. Up till then, I've even considered not doing anything (eek!). It was tough trying to top the peacock, but somehow I managed to do it. With my costume out of the way, I'm finally excited for Halloween! (finalizing all plans as we speak). YAH.
* Tonight all the petite bloggers are premiering their looks for the
3rd PFC - the look for less
, regretfully I will not be participating (life got in the way...). However, that does not mean I didn't think about it. My look would have been Rachel Zoe; some fur, a baret, Starbucks coffee and oversize sunnies, and you're all set! (Oh, and starv yourself for about 10 days..)
* I know you guys are dying to see the DIY cape tutorial, just hang tight! I'll try to do it this weekend. ok, K.!?